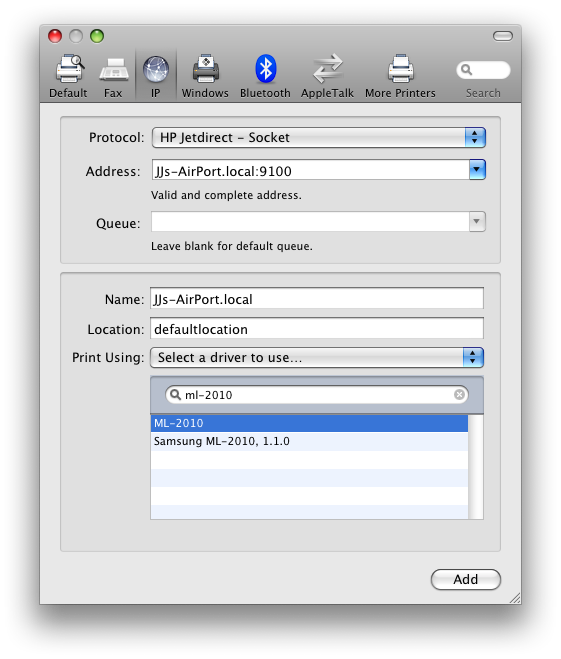 Printing with Bonjour over AirPort Express was painfully slow, apparently because of a bug with Leopard and Bonjour. Here's the not-so-glam fix from solo4675 on Apple discussion:
Open Print & Fax Preferences.
Click on + to add printer.
Select IP at the top of the page. Select HP JetDirect – Socket in the drop down.
Enter the address of your AirPort Extreme (IP Address or name such as living-room.local) then add the socket number. 9100 for the first printer, 9101 for the second printer. 4a. If you've got the address right it will verify this and confirm this on screen. It will select a generic postscript driver which you will change in step 6.
Enter a Name and Location in the boxes at the bottom.
In the Print Using box, choose Select Driver and then search for ML-2010 driver. Select it.
Click Add and you're done.
My few days with the AirPort Express has shown me that wireless technology does not just work. But at least it's working better than my SpeedTouch 570.